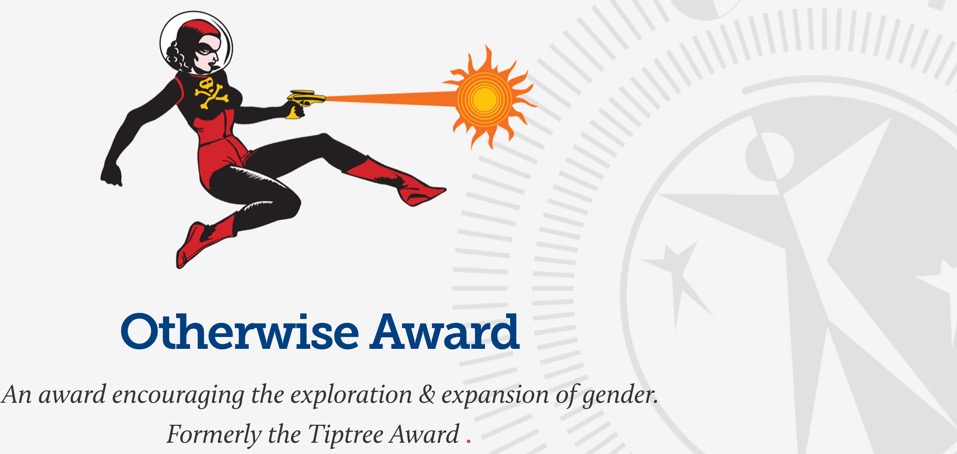 The Bake Sale benefits the Otherwise Award, an annual literary prize for speculative fiction that expands or explores our understanding of gender.
Bake Sale hours: Saturday 9:30am - 12:30pm (or until we sell out)
Please consider bringing something to be sold: all non-refrigerated foods are welcome (particularly those that also suit dietary restrictions - e.g. gluten, lactose, egg-free). If you are thinking of donating please drop off during the sale itself or at Team Arisia HQ ahead of time. Even if you are not a baker, please mark your calendars and spread the word! If you are planning on donating or if you would like to volunteer to help with the bake sale, please contact us at @email.
What is the Otherwise Award?
In the Otherwise website's own words: "The Otherwise Award celebrates science fiction, fantasy, and other forms of speculative narrative that expand and explore our understanding of gender. We encourage each jury to take an expansive view of 'science fiction and fantasy,' considering works that don't fit into a narrow genre definition. We also seek out works that have a broad, intersectional, trans-inclusive understanding of gender in the context of race, class, nationality, disability, and more."
The name of the award was changed in 2019. See the story of that change here: https://otherwiseaward.org/2019/10/from-tiptree-to-otherwise.
The Heroes
The people who made the bake sales, contributed to and produced the cookbooks, designed the t-shirts, sewed the quilt, donated unsolicited cash, attended the annual ceremonies, and otherwise contributed to the ongoing life and saga of the community around this award. The energy and enthusiasm the award engenders is incontrovertible proof of just how hungry the science fiction community is for this award, and how ready everyone has been to make it happen and make it keep happening.